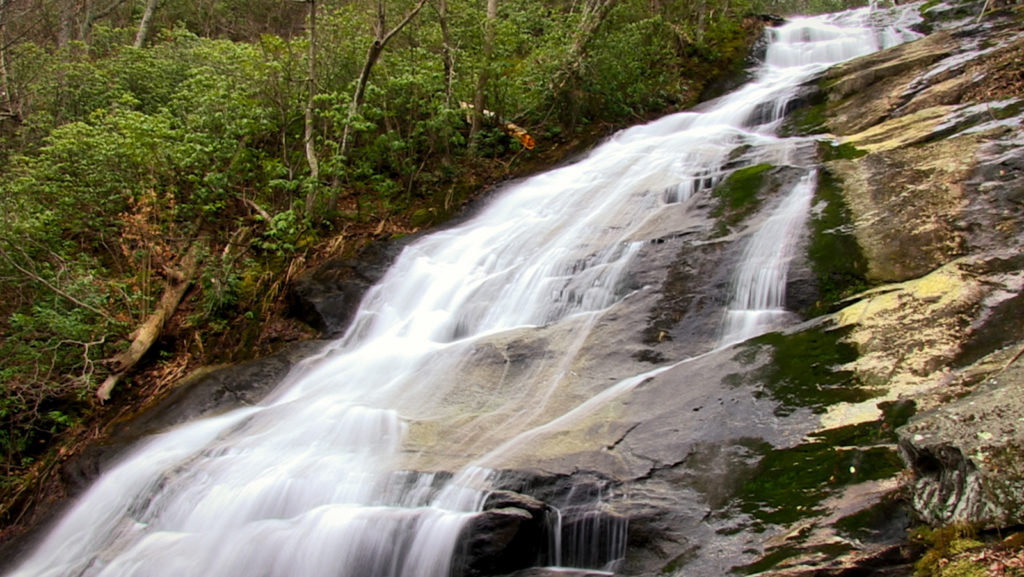 Crabtree Falls, the highest vertical-drop cascading waterfall east of the Mississippi River, is located in Nelson County, Virginia. It's six miles off the scenic Blue Ridge Parkway near milepost 27.
Crabtree Falls features a series of five major cascades and a number of smaller ones that fall a total distance of 1,200 feet.
A parking lot with a daily parking fee is located on State Route 56.